Item specifics
RC Parts & Accs:

Connectors/Wiring
For Vehicle Type:

Airplanes
Material:

PU
Brand Name:

UUUSTORE
Model Number:

Gopro AV cable
Use:

Vehicles & Remote Control Toys
US $ 248.45/piece

US $ 399.00/piece
US $ 509.00/piece
US $ 78.99/piece
US $ 69.00/piece
US $ 475.00/piece
US $ 181.00/bag
US $ 36.90/piece
This is a custom made cable for Gopro Hero3. It features Video/Audio output from the camera's USB port to your video transmitter or monitor. This cable has a 90 degree USB connector so you can fit the cable more securely to the camera without extruding plug. You will also be able to fit your camera into a more tight space. This cable also works on Fatshark systems by switching pin positions in the connector, which is very easy to do. With this cable, you will be able to view the live video while recording HD video in the camera.

Only the cable is included. The GoPro Camera is not included.
Description:
1. USB connector is used to connect to the USB port on your GoPro Hero3 Camera.
2. The 3 pin female connector is for AV video output.
Specs:
Yellow: Video out
Black: GND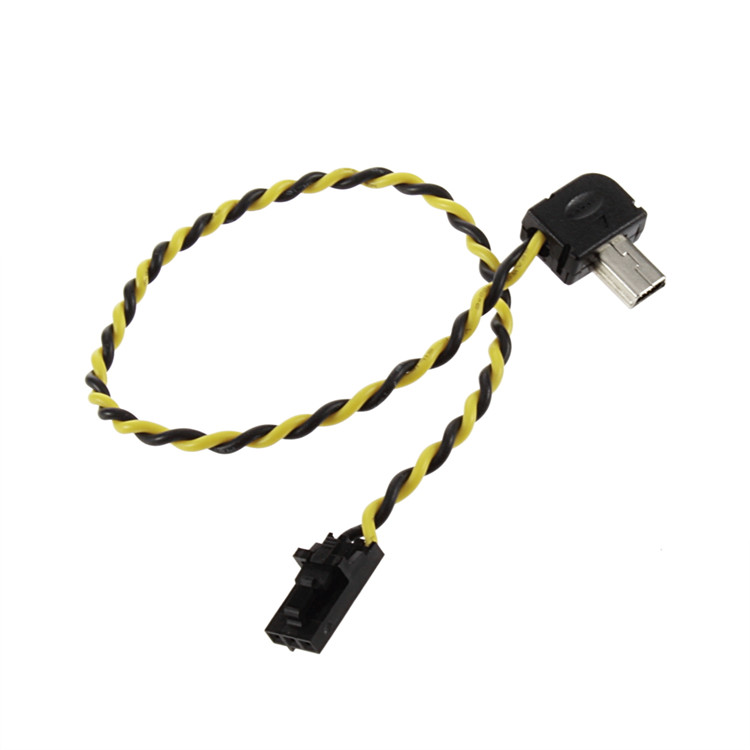 BTW, if you need a cable with 90 degree low profile USB connector and power input, please click here: Gopro Hero3 USB 90 Degree Connector to AV Video Output and 5V Power Input Combo Cable

For a combo cable with AV out and 5v power input, I have it here: USB to AV Video Output & 5V DC Power Supply Cable for GoPro Hero 3
If you need a cable with RCA adapters, I have this cable available: Gopro Hero3 USB 5V Power Supply Realtime Video Audio Output Cable Timelapse

If you need a cable for Tarot T-2D gimbal, you need this cable: Tarot Gopro Hero3 Cable for T-2D Gimbal Please note this cable is designed by Tarot for T-2D gimbals and is the ONLY cable that can fit onto your T-2D gimbal without any modification.
If you need a cable for Gopro Hero2, I have it here: Gopro Hero2 Realtime Video Audio Output Cable
If you need a Gopro Camera Anti Vibration Mount, I have it here: GoPro Hero 2 3 Anti Vibration Plates W/ Rubber Balls for DJI Phantom Gimbal FPV